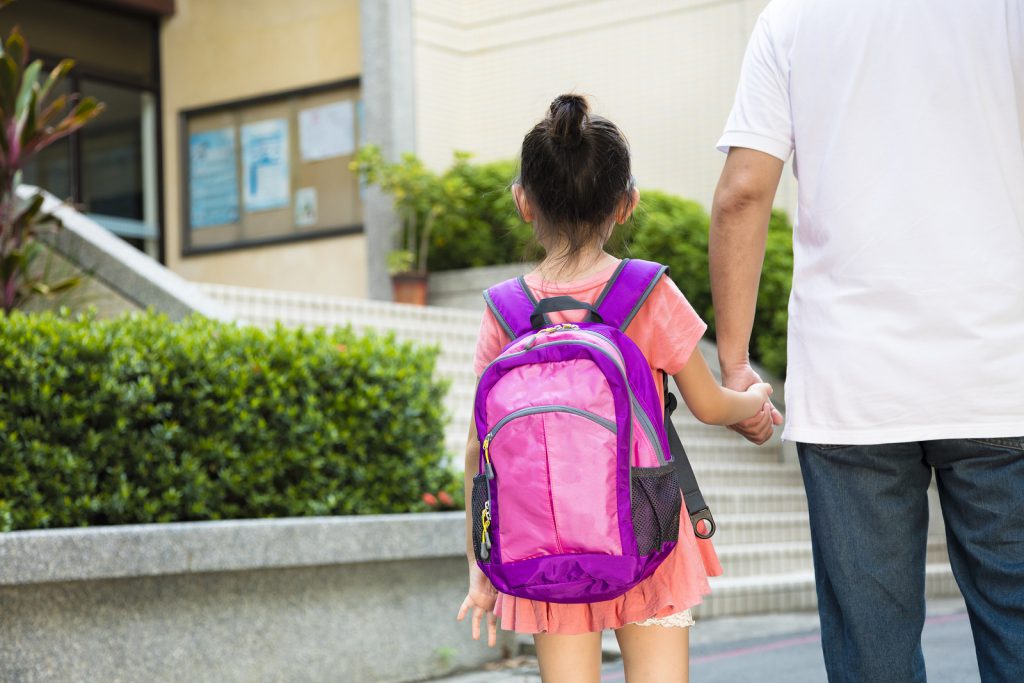 Enrolling at a new school can be a challenging experience for students at all grade levels, as well as for their parents.
There are new faces, hallways and classrooms and often divergent approaches to learning from school district to school district. The organization of the school day and classes themselves, especially for students who are moving from out-of-state, can be very different. This doesn't even include the experience of moving to a new home in a new community, sometimes due to complicated family reasons. Moves can be planned out months in advance, or be forced suddenly due to life circumstances.
But for parents, students, and staff and faculty at a child's new school, a collaborative approach can help make the transition much easier for the new kid on the block. Communication is key, whether the move is deliberately charted or happens in the midst of the school year.
Mary Havlik is a school psychologist at Cooperstown Central School in Upstate New York. Although better known for the National Baseball Hall of Fame, Cooperstown is also the location of Bassett Healthcare, which has a regional medical center that draws in health professionals from all over the United States and the world.
In recent years, Cooperstown has typically seen 8 to 10 percent of its student body be children who are moving into the district. Many are the sons and daughters of new employees at Bassett Healthcare; some are transferring to the district because of divorce or separation; and some are the children of Cooperstown natives who are returning to their hometown, according to Havlik.
"Transferring schools is a roller coaster of emotions – sadness about leaving family members or friends and nervousness over making new friends, liking the new teacher, liking the new home and finding your way around the building," said Havlik, who works with students of all ages. "But there is excitement in getting to meet new people and starting a new adventure."
One such family is the Ortizdevillates. Alfonso Ortizdevillate came to Cooperstown five months ago from New London, Conn.  to work as an emergency room nurse at Bassett Healthcare. This summer, his wife, Kristina, and two children followed him. Easton, 14, and Joshua, 18, will start classes Sept. 6 at Cooperstown Jr./Sr. High School.
Two weeks before classes began, the family toured their new school to get their bearings, meet school staff, learn more about the school community and get some questions answered about how credits transfer from school district to school district.
It's a simple but vital step to help with the adjustment, said Kristina Ortizdevillate from inside an empty cafeteria that will soon bustle with students.
"It's so they have an idea of, when they are walking in on the first day, where everything is, so it's a little familiar, even though there are no students here yet," Ortizdevillate said.
Alfonso Ortizdevillate said his family has moved around – a lot. In addition to Connecticut, the family has lived in Alaska, California and Nevada. He admits moving has been hardest on his children.
"They are the ones who have to deal with going to a classroom where they don't know anybody," he said.
Kristina said she is confident her kids will do well academically in a new school, and it's more of the socialization process that keeps her guessing.
"I wonder how their day is going to go and if they are in a comfortable environment," she said.
A little anxiety for students and parents is all part of the process, said Havlik. It's often the "little things" like how to login to the Parent Portal to monitor school progress; navigating the school website; learning the online system for sports signups; and all of the other protocols that are often unique to a district that can lead to frustration, she added.
"There can be an overwhelming amount of information presented to students and parents who are transferring in, and having a contact list of which staff members can help in each area is beneficial," Havlick said.
At the elementary level, Cooperstown has a semi-formal program to help welcome new students.
"In our elementary building, the guidance counselor does a new student activity, where the kids partner with a student from the class to collect signatures around the building of important faces, including special area teachers, janitors, cafeteria staff, nurses, and upon completing their form, they have lunch with the counselor to talk about the ups and downs of their transition and how they are adjusting," Havlik said.
Cooperstown Jr./Sr. High School Counselor Eric Carr, who works with 7th through 12th grade students, also weighed in on transferring schools.
"It's always good to visit a school before classes begin," Carr said.
But that's not always possible.
"Some families move at a moment's notice," he said.
Carr said that while it remains important to focus on the social and emotional well-being of older students who transfer, there is a sometimes critical element – academics and graduation requirements.
"When students transition between states, it's not uncommon to see older students lacking one or more courses required for graduation," Carr said. "In addition, they have to pass a certain number of New York State Regents exams."
For parents, it's important to be aware of what the requirements are, he said.
"It comes back to communication – getting the facts from the old school and the new school," Carr said.
When I met with the Ortizdevillates and the staff at Cooperstown, I really took what they had to say to heart.
My own two children started classes in a new elementary school this year, the same day as Easton and Joshua. My daughter – firstborn – is fearless, forthright and swan dives into social situations. My son – two years younger – is a loving kid who sometimes has trouble expressing his emotions. He can be shy at first.
Over the summer we visited their new school a few times to play on the playground.  Last week, we met with the school counselor and got a guided tour.  The staff and teachers at the new school were friendly and welcoming. They emphasized how important communication is between parents and the school, and we're confident that is going to make all the difference for us as the new school year gets underway.
---
Jake Palmateer is a public information specialist for Capital Region BOCES. He is the father of a 6-year-old son and an 8-year-old daughter. Their adventures include camping, hiking, metal detecting, painting, stargazing, reading, fishing, soccer, mowing the lawn and baking cupcakes.